New! Recreating the 1977 Lincoln Versailles ad. While adding a 3rd bay and lift to my garage, I knew this space would be used to store my 2 Versailles. As part of the project, I decided to replicate the 1977 Lincoln ad in the World Trade Center's Window On The World restaurant. That meant one wall of the garage needed to have the same view as if I were sitting in that restaurant with my Versailles.
Here's a pic of the new 3rd bay (left) with lift and the 2 Versailles parked inside.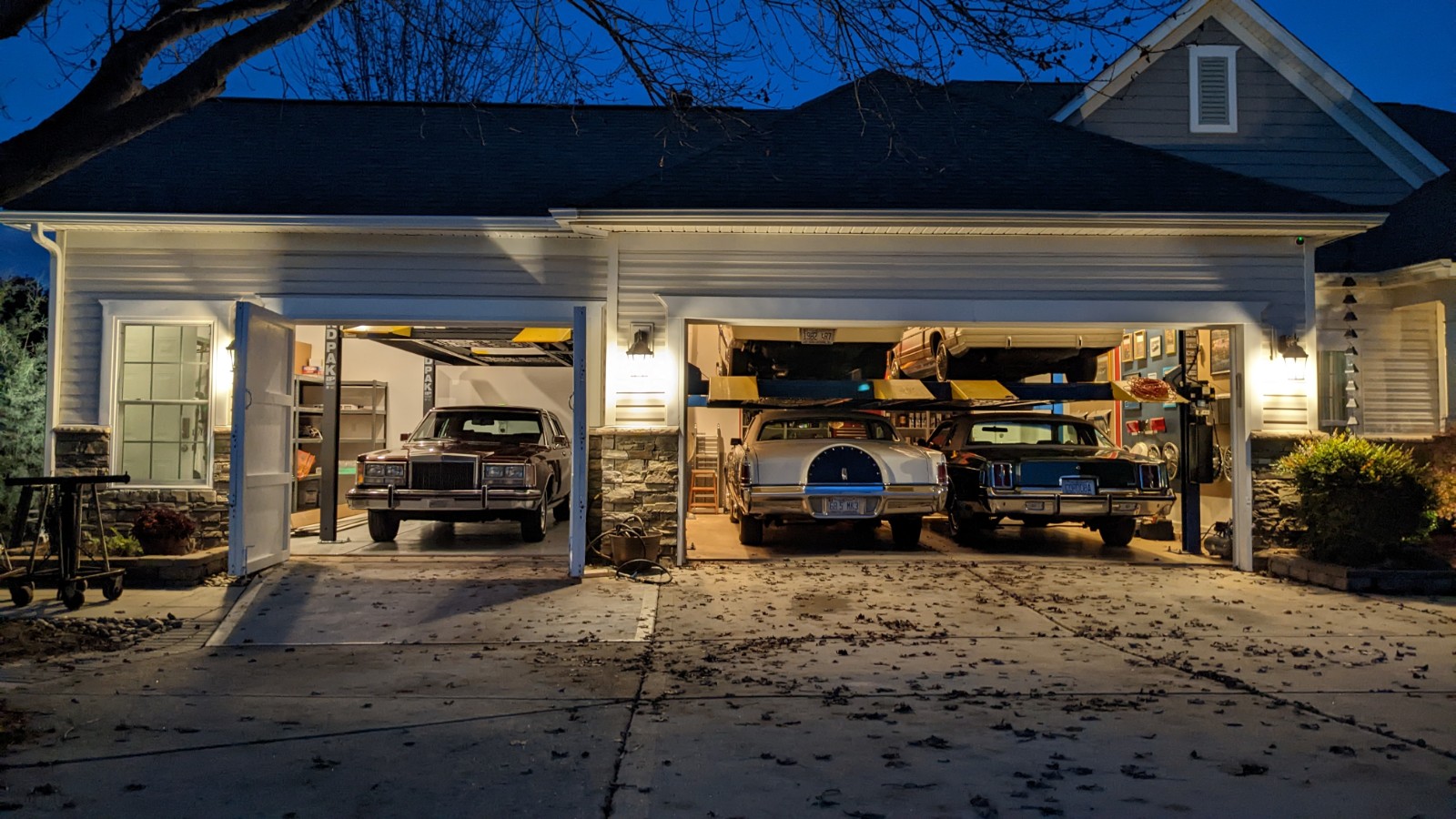 I used a recent, high-resolution photo, of almost the same view from the WTC and modified the colors to make them darker and closer to the ad's colors. I added vertical columns to replicate those in the restaurant.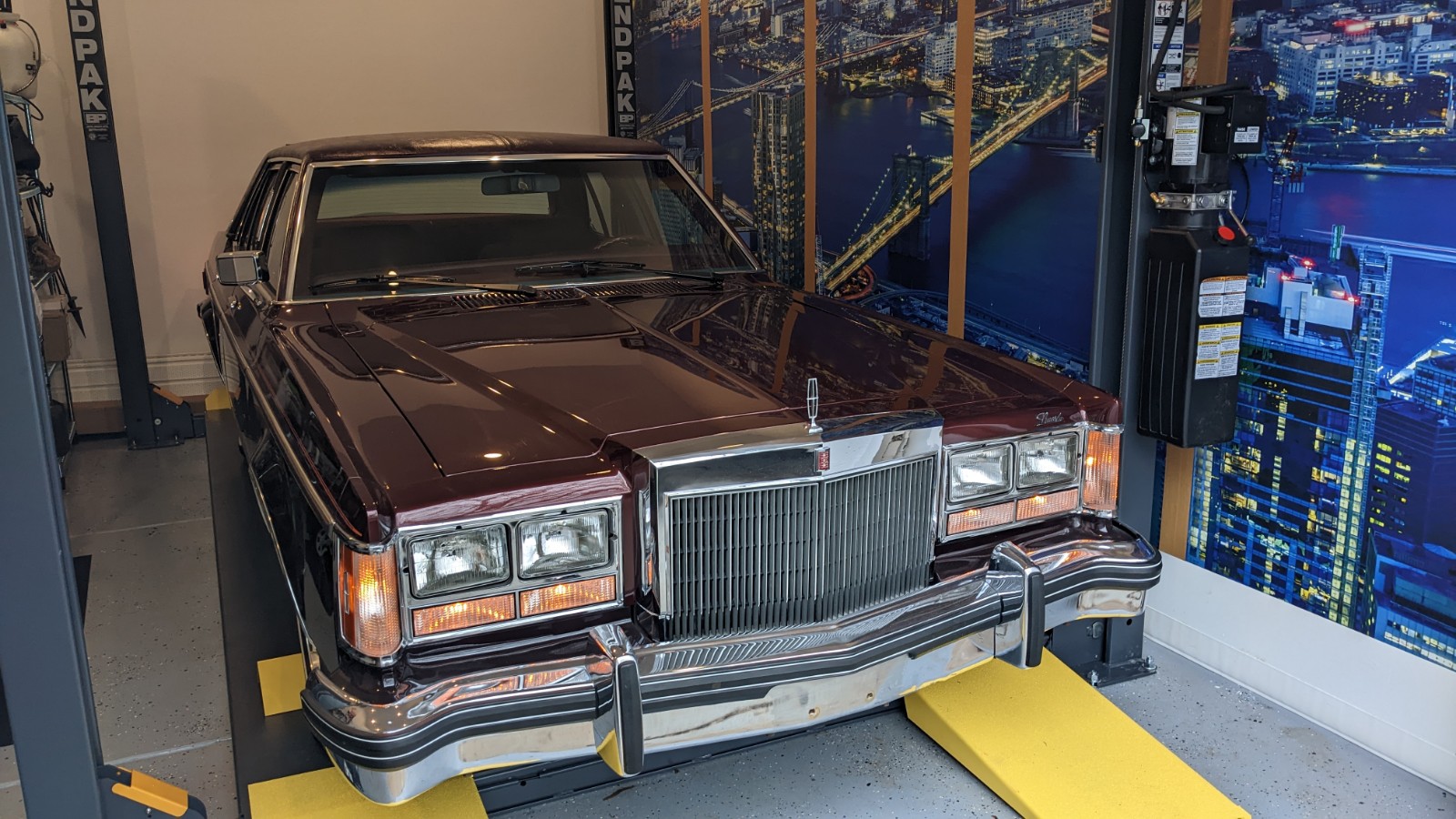 In this pic, I made some edits by changeing the back wall to dark blue, removing the floor and ramps and adding the ad's tagline.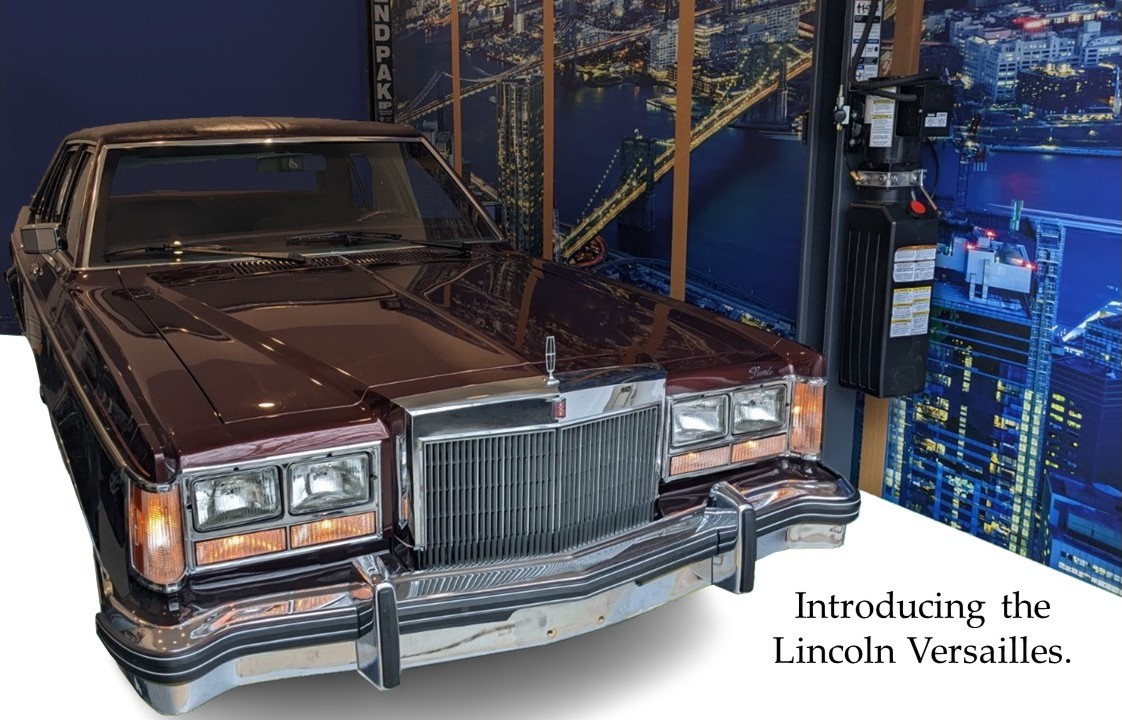 And here's the original 1977 ad for comparison.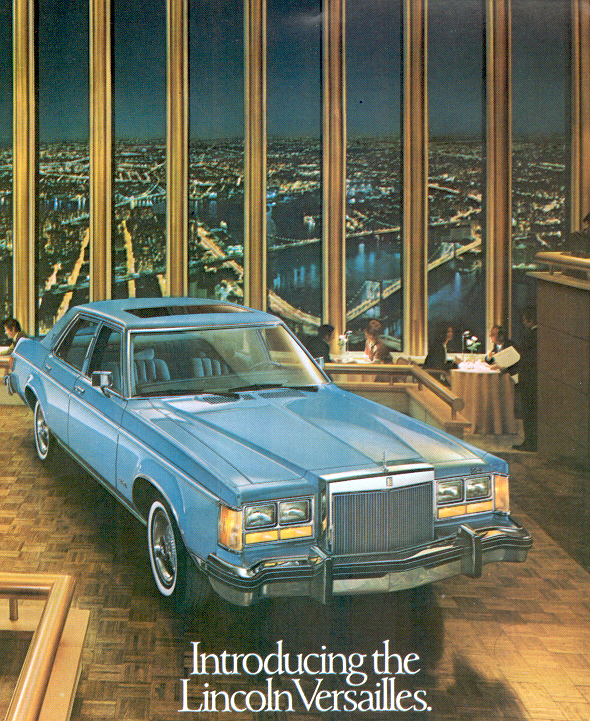 New! A Tale of two Versailles:1977 Lincoln Versailles and 1980 Lincoln Grand Versailles